Emaar Beachfront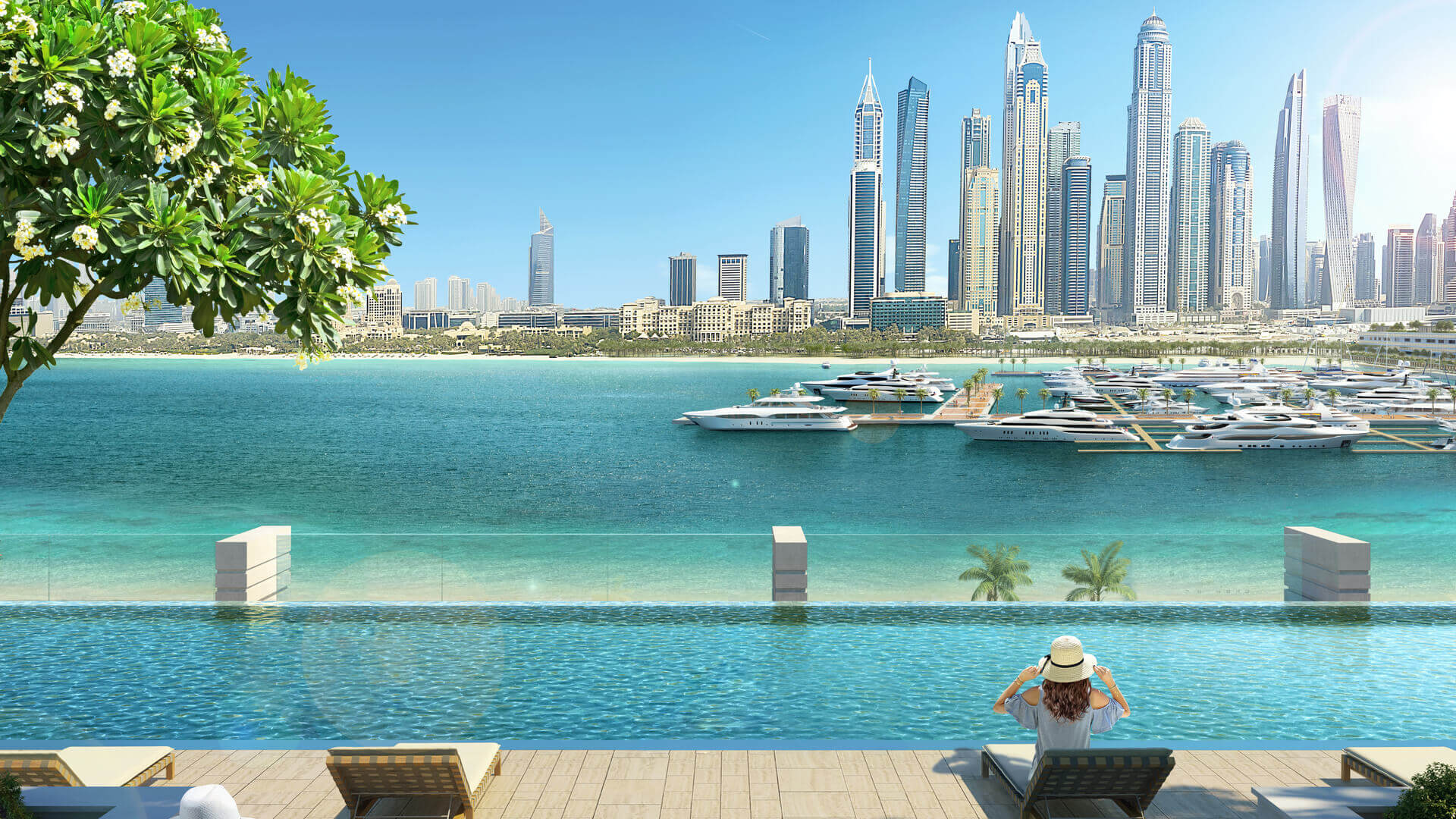 Community's lifestyle and features
As the project is situated in a freehold area, it is an opportunity for foreigners to buy real estate in Emaar Beachfront and enjoy the well-designed amenities and the prime location. You can find the current Emaar Beachfront property prices in dollars and euros on the Website «Emaar-Beachfront-Properties.Com».
Residents will have access to numerous and diverse recreation venues, including The Walk and Dubai Marina Walk promenades 15 minutes away.
Property types in Emaar Beachfront
By September 2020, the development of five subcommunities began. Four of them (Marina Vista, Sunrise Bay, Grand Bleu Tower, and Beach Vista) will consist of two towers each. The other buildings will be located on Beach Isle, a subcommunity that consists of only villas. A total of 10,000 residences will be available, including:
According to the master plan, properties for sale in Emaar Beachfront, Dubai will have spacious bedrooms with en suite bathrooms, as well as fully furnished and equipped kitchens, large living rooms, and dining areas.
Buildings are currently at different stages of construction, but you already can buy property in Emaar Beachfront. If you invest in this project, you will own a marvelous home with access to premium facilities. Residents will have use of all amenities within the complex, including:
Adults' and children's swimming pools
Public park
Playgrounds
Other amenities
Every villa and apartment will also have a designated parking space. Tentative forecasts promise an annual 8% return on investments in this district's apartments.